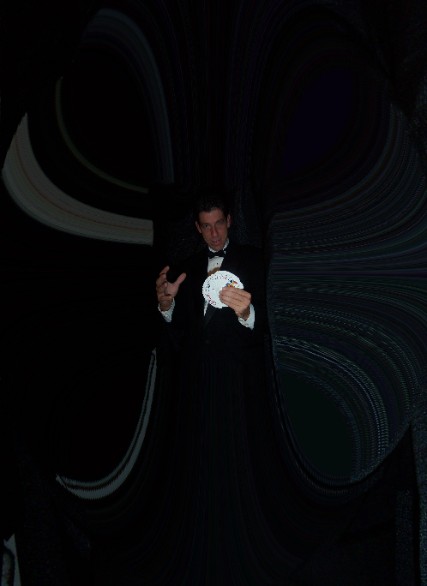 Need a Magician? Hire BODINI for your next event!
BODINI learned his first magic trick in 1972, and over forty years later he is still performing full-time. He has worked and performed at a wide variety of venues including the Famous Magic Castle in Hollywood, Ca.
Whether a banquet, company party or private party.BODINI has been making magical things happen for people for many years.
BODINI has performed magic for the Los Angeles Lakers basketball team as well as performing for celebrities including Robert Duvall, Eric Bana, Danny Devito, Lily Tomlin, Kim Basinger, Rob Lowe, Jean Smart, Blythe Danner and others.
He has also worked with many magicians...Eugene Burger, Shoot Ogoawa, Tony Clark, Dean Dill and George Tovar along with many other local magicians.
On stage or at your table BODINI is the entertainment idea to solve your program problems. Great for retirement parties, sales meetings, private parties, trade shows, receptions, special events and hospitality suites.
Allow BODINI to help you make your next event fun, exciting, productive and more memorable.